The War Zone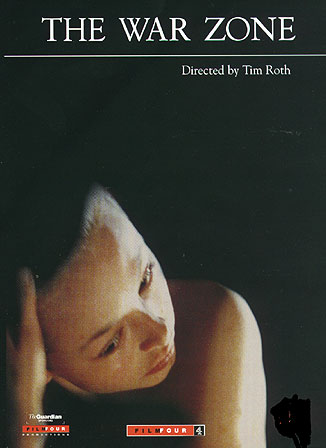 For 15 year old Tom, the war zone is at the heart of his seemingly happy middle-class life. When his family moves from London to Devon, he finds his new life lonely and boring. But nothing can prepare him for the terrible secret that binds his father and his eighteen-year old sister, Jessie. Isolated, confused and consumed by adolescent anger, Tom is determined to reveal the truth.
Début film as director for Tim Roth
Cast: Ray Winstone, Lara Belmont, Freddie Cunliffe, Tilda Swinton.
Produced by Sarah Radclyffe and Dixie Linder
Music by Simon Boswell
Orchestrated and Conducted by Terry Davies
Orchestral Contractor - Isobel Griffiths
Orchestra Leader - Ken Sillito
Music Preparation - Colin Rae
Music recorded at Air Lyndhurst Studios,
July 22nd, 1998
Recording Engineer - Geoff Foster
Director of Photography - Seamus McGarvey
Production Designer - Michael Carlin
Screenplay - Alexander Stuart

Editor - Trevor Waite