Youth
Written and Directed by Paolo Sorrentino
This is Sorrentino's first film since winning the Oscar for Best Foreign Language Film at the Oscars 2014
This beautiful film won Best Film, Best Director and Best Actor at the European Film Awards.
David Lang's "Simple Song #3" was nominated for Best Original Song in the Oscars 2016 and the Golden Globes.

Terry conducted this with the BBC Concert Orchestra and soloists Sumi Jo and Victoria Mullova.
Terry also coached Michael Caine in his conducting for the central role of composer & conductor Fred Ballinger, winning him Best Actor in the European Film Awards.
The film also stars Harvey Keitel, Rachel Weiss, Paul Dano, Paloma Faith & Jane Fonda.
Music by David Lang
Conducted by Terry Davies
Performed by the BBC Concert Orchestra
Recorded at Abbey Road Studios and Angel Studios

Cinematographer - Luca Bagazzi
Editor - Cristiano Travaglioli
Production Designer - Ludovico Ferrario
Art Directors - Daniel Newton & Marion Schramm
Costume Designer - Carlo Poggioli
---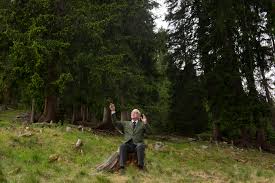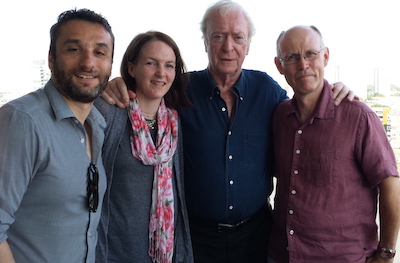 Dimitri Scarlatto, Anna Harrison (2nd Assistant Director), Michael Caine and Terry
Sumi Jo, Michael Caine & Viktoria Mullova
Shoot day:  
The blurred, despairing figure beyond us in this picture is Paolo Sorrentino.
Brightly lit in the circle are the Queen and Prince Phillip. Kind of.
---