Stonehearst Asylum
Directed by Brad Anderson
based on a story by Edgar Allan Poe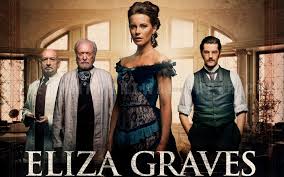 A recent medical school grad who takes a position at a mental institution soon finds himself taken with one of his colleagues -- though he has no initial idea of a recent, horrifying staffing change.
Starring Kate Beckinsale, Brendan Gleeson, Michael Caine, Ben Kingsley and David Thweliss.
Music is by John Debney.
Terry had an urgent call to conduct on the sessions and had less than 2 hours to get from a walk on the South Downs to Abbey Road Studios.