Room in Rome
Written and directed by Julio Medem
Produced by Alvaro Longoria and Julio Medem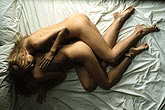 Jocelyn Pook - Composer
Terry Davies - Conductor
Dado Dzihan - Arrangements
Jon Opstad - Copyist
Ana Saboya - Original Song

Alex Catalán - Cinematographer
Julio Medem - Editor
Montse Sanz - Art Director
Carlos Díez - Costume Designer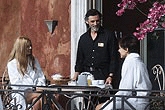 A hotel room in the centre of Rome is where two young women begin to get to know each other, bound up in a physical adventure that will shatter their lives.

Everything takes place during the night and early morning at the start of the summer of 2008 before Rome sends each of them a reason to go elsewhere: in the afternoon Alba will return to Spain, Natasha to Russia. The room in the ancient hotel, encrusted with history, seems to be waiting for them, its atmosphere sensual and erotic with a strange force that draws them towards the unknown.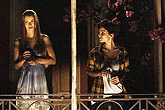 Alba and Natasha accept their newly born feelings with ease and humour whilst at the same time disregarding the necessity of really talking to each other. Their natural easy-going pact leads to situations as funny as they are enigmatic until the sharp dart of an unexpected love flies up from below.

Trailer: Room in Rome