Lassie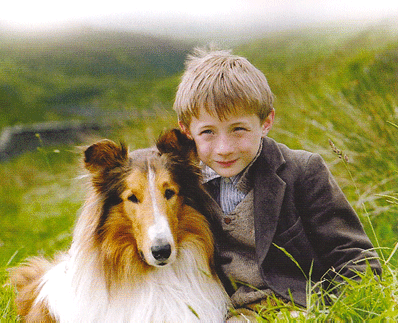 The film of the original book by Eric Knight telling the tough tale of a boy and his dog. In depression-era Northumberland, the family is forced to sell Lassie to survive its desperate economic situation.
Directed and Written by Charles Sturridge
Produced by Charles Sturridge, Francesca Barra and Ed Guiney
Cinematography - Howard Atherton
Film Editing - Peter Coulson and Adam Green
Production Design - John Paul Kelly
Art Direction - Irene O'Brien
Costume Design - Charlotte Walter
Casting - Celestia Fox

Music by Adrian Johnston
Conducted by Terry Davies
Performed by the RTE National Symphony Orchestra
Recorded at RTE Studios, Dublin, 9th-11th October, 2005
Engineered by Nick Woolage
Music Preparation by Colin Rae
Cast includes Edward Fox, Robert Hardy, Nicholas Lyndhurst, Kelly Macdonald, Brian Pettifer, Angela Thorne and Lassie!