The Darkest Light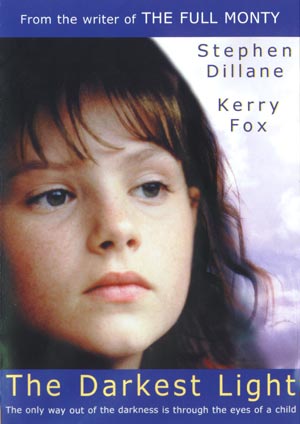 Catherine is a fearless eleven year old who thinks nothing of skipping school to play on the wild Yorkshire moors near her family farm. Her parents hardly notice, as they are too preoccupied by her younger brother Matthew's illness.
As Matthew's condition deteriorates, Catherine makes friends with Uma, a new girl in the valley. While playing truant on the moor one day the two girls have a mysterious experience that convinces Catherine that she is the key to saving Matthew's life.
To her anxious parents Catherine's insistence appears to be just the petulance of a neglected child and they become angry that she is giving Matthew false hope. But as a change of events unfolds which gives credibility to her story, Matthew, her Mother and the whole village begin to believe in the strength of this lone girl's conviction.

Directors - Simon Beaufoy, Bille Eltringham
Screenplay - Simon Beaufoy
Cinematographer - Mary Farbrother
Film Editor - Ewa J. Lind
Casting - Wendy Brazington
Production Design - Chris Townsend
Art Direction - Jason Carlin
Music - Adrian Johnston
Conductor - Terry Davies
Producer - Mark Blaney

Executive Producers - Andrea Calderwood, Alexis Lloyd, Barbara McKissack
Production Companies - Arts Council of England, BBC, Footprint Films, Le Studio Canal+, Pathé Pictures
Cast includes Stephen Dillane, Kerry Fox, Keri Arnold, Kavita Sungha, Jason Walton, Nisha K. Nayar